Dave Saucier: Team Update
1. Our New Division
2. New Team Member: Pavan Reddy
3. A Message from Pavan
---
Pavan Reddy: Lead Auditor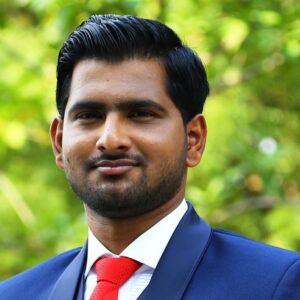 Pavan Reddy is an experienced Food Safety and Quality professional with over 8 years of Food industry experience in the areas of Food Safety and Quality Assurance. Pavan worked with diverse food companies including ones that dealt with Meat & SeaFood processing, Airline Catering and retail operations. He has global experience encompassing Canada, Middle East & Europe.
Pavan holds a master's degree in Sustainable Food Manufacturing Management from ISA-Lille, France, and a bachelor's degree in Biotechnology from Loyola Academy, India. Being an enthusiast in learning more about the developments in the Quality world, Pavan achieved the "BRC Professional" Certification in 2020.
Pavan has a great passion for serving the food quality community and he interacts with Quality professionals through various platforms such as Linked and MyASQ to gain knowledge and understand the impacts of developing quality trends that are relevant to the day to day operations of an organization.
Pavan has proven ability as well as accomplishments in:
1. Pavan has around 8+ certifications including HACCP, CQA-ASQ, SQF, BRC, ISO 9001, ISO 14001, ISO 45001.
2. Pavan helped various companies to obtain various Food Safety Certifications.
3. Pavan worked with companies located in various geographical locations and has global food safety and quality exposure.
---
A Message from Pavan: