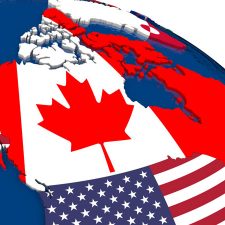 Chemical Compliance CA Inc. has several important partnerships to assist clients in different jurisdictions. For Canadian companies wishing to expand their market share into the European Economic Community we have entered into agreement with EKOTOX CENTERS who can provide the necessary expertise for EU markets, REACH registration and authorisation, CLP – Safety Data Sheets, biocides, detergents, cosmetics, products/articles, European chemical legislation.
EKOTOX CENTERS will provide assistance to Canadian and US customers should they need to register their substances, need for only representative, join a Substance Information Exchange Forum (SEIF) and more.
EKOTOX CENTERS can also provide safety data sheet authoring for majority of the European languages and member states in accordance with classification of dangerous chemicals and label design to meet CLP requirements.
Canadian cosmetics formulators and producers who want to expand to the European market will benefit from EKOTOX CENTERS's expertise to ensure that all necessary documents and procedures are followed to register a cosmetic product.
EKOTOX CENTERS will also provide advice to comply with Detergents Regulation EC Regulations 648/2004 as amended by Commission Regulation 907/2006 e.g. assist in laboratory services for testing biodegradation of surfactants.
The partnership between Chemical Compliance CA Inc. and EKOTOX CENTERS will ensure that your Canadian produced products can be successfully marketed into the European Economic Community.
CONTACT INFORMATION:
Facebook: Ecotoxicological Centers
Skype: Ekotox.Europe
EKOTOXIKOLOGICKÉ CENTRUM BRATISLAVA, s.r.o.
Tomášikova 10/F, 821 03 Bratislava, SLOVAK REPUBLIC
Tel.: +4212 45943712, E-mail: ekotox(at)ekotox.sk
Ekotoxikologické centrum CZ s.r.o.
Traťová 574/1, 619 00 Brno – Horní Heršpice, CZECH REPUBLIC
Tel.: +420 513 035888; E-mail: ekotox(at)ekotox.cz
Centrum Ekotoksykologiczne Sp. z o.o.
ul. Dulęby 7, 40-833 Katowice, Polska
Tel.: +48 32 202 9034, E-mail: ekotoks(at)ekotoks.pl